Take time to nurture yourself, get the answers you seek, and use art to process all that words can't get to.
Mentoring and making sessions are where you use creative tools (like painting, coloring, or other modalities) to process what you need guidance on that day.
Don't worry if you don't know what you need help with – I'll ask you a series of questions to open up our time together.

Explore the power of creating while receiving guidance on your deepest inquiries.
I have recently done some creativity mentorship with Rose and was blown away by how profound the experience was. While I consider myself a creative person in many ways, making art with my hands, is not one of them.

For many years I have felt as though I wasn't capable of making something beautiful. I held shame around the process and in just one session with Rose, all of that healed. Better yet, it was all online!

I could feel and sense Rose's deep compassion and open heart through the screen. I made art that I loved! Rose's style of teaching is instructional and also leaves room for your own style and flavor. I highly recommend Rose as a creativity mentor and feel as though our session brought so much healing to my life. Thank you, dear Rose, you are incredible!

– Asha Frost
What is this?
This is a program of three 60 minute intimate sessions where I listen to you and what you're needing guidance on – and then we work through the answers by creating art.
At the beginning of our sessions, I will send you a package of art supplies.
You will also receive companion video introductions to watch before our sessions.

Structure of the call: About 30 minutes of our call we chat and reflect on what's up for you in your life and the last 30 minutes I guide you through your creating.
How will it happen?
These experiential sessions will be done over a video conferencing software – all you need to do is show up at our appointment time on your phone/tablet/or computer.
I will be mailing you a kit of art supplies before our session and deliver a short introduction video to the materials in your box. Yah for new inspiring tools!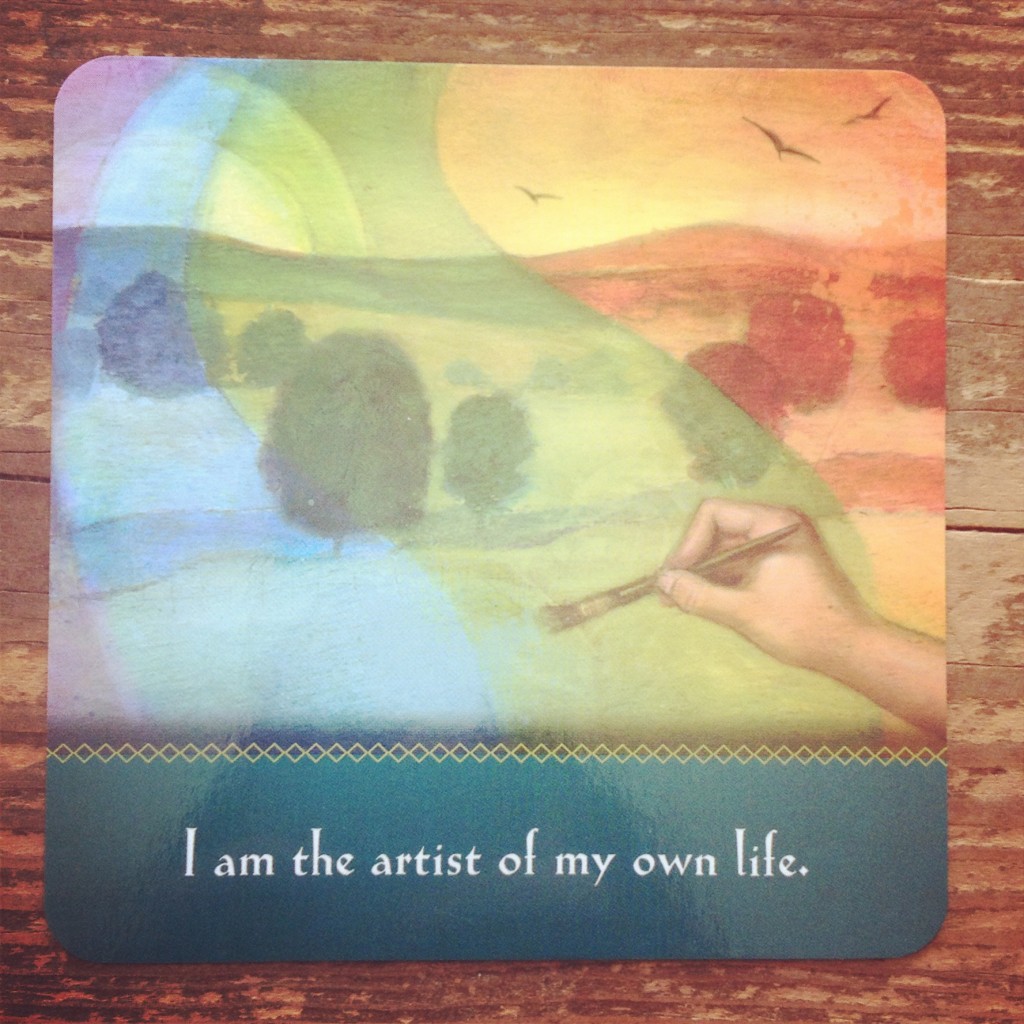 I noticed that while I was making my art, I had a smile on my face. I think that really symbolizes how the art making process with you felt yesterday – fun. It made me realize that it's been a very long time since I allowed the art of creating to feel fun and joyful.

Thank you for your insightful thoughts. The idea of cycles of creativity feels so supportive and gentle, instead of being self-critical for feeling blocked. I can accept and understand the creative Winter I've been in, and after working with you I feel like I'm moving into my creative Spring. I'm feeling a childlike excitement about creating again.

– Colleen Anderson
Who is this for?
This is for you…
if you feel in between phases of your life and want to find yourself again
if you've been trying to rekindle your creativity but need structure
if you're aching to have time for yourself
if you learn better while doodling or moving
if fearing failure or making mistakes hinders you from going after your dreams
if you want to get more comfortable with not knowing the outcome
this is for you.
What will I gain from these sessions?
When I mentor, I'm translating what I hear you say into questions that guide you deeper to your inner knowing.
You will gain trust that your path is unfolding exactly as it needs to.
As I facilitate your art making, I encourage you to make mistakes, to work with the unknown, and to play and have fun.
You will gain a sense of calm and clarity from making art without an agenda.
Can I teach this art making to my clients?
If your intention for this time is to learn a new modality to take onward to your coaching or healing clients, I ask that you experience this program first for yourself for at least 9 months. Then, you'll have the awareness and inner trust of what sort of creative tools to implement with your precious clients.
I've got the item in my cart (see link below to do so!). Now what?
After your secure checkout, I'll send you a follow up email with 24 hours to welcome you to this time, to schedule our calls, and also send you more introductory information.
Other details:
All purchases are non-refundable once my introduction email goes out to you – because then we begin this transformative work.
If you're feeling hesitant or unsure if this is right for you, please reach out to me here. I'd love to chat with you more and hear what's up for you. Learn more about me here or see my every day posts on instagram here to get a vibe or who I am.
Click a link below to reserve your spot today, this is a very limited offering for Autumn 2019.
[products limit="1″ columns="4″ orderby="date" order="DESC" ids="5398″]
What my students say about working with me:
"I am so grateful for you! You are such a gifted and fabulous coach and I always feel so safe and held with you; it feels like coming home– I hope you know what a gift you are in the work that you do. " – Hillary T
"Instead of beating myself up if I wasn't getting more done, I found a path to a grounded, healthy, flowing process. Rose is both a wonderful listener and holder of space, as well as an insightful and thought-provoking facilitator of creative growth." ~ Jana K
"My time with Rose can be summed up in two words: clarity and balance. I was feeling lost creatively before I worked with Rose and she helped me to clarify exactly what I wanted and gave me direction on how I might achieve my desires. I felt incredibly supported by Rose. Her approach is gentle and encouraging." – Brandi H