Already know you want to become a Time Keeper? Join below:
You're here because you want to be in good (great, even) relationship with how you spend your days.
If you feel overwhelmed or confused on your path…
if you want to give your creativity a chance but it never feels like the right time…
if for once, just once, you'd like to end the day and feel like you accomplished your goals…
I'm here for you.
For the past 7 years I've done coaching/guidance work one-on-one on topics like time management, owning your creativity, and organizing your studio practice.
And I'm thrilled to do this work with a small group of smart, ready, and curuious women who want to feel good about the use of their days.
What is the Time Keeper Collective?
A group program with me, Rose Candela. Charter members for March 2020 will be a radical and experimental group!
The details:
This is a membership. It's a simple membership based around my time management protocol. Here's what being a Time Keeper will contain:
A private FB group to connect – I'll have regular office hours there!
Weekly prompts emailed to you with self reflection questions on making the most of your days
Twice a month where we circle up virtually and I'll answer any questions or provide guidance. No pressure to join if you can't, the calls will be recorded!
A private website with all the prompts, recorded virtual gatherings, and more…
Investment: $27 USD per month
That's it. This will be a simple yet life changing experience of how you relate to time.
Here are the themes we have already discussed:
How to be in good relationship with your days
The author Annie Dillard wrote, how we spend our days is how we spend our life. This month I'll lead us in discussion around radical acceptance of what is and how that shapes our relationship to time.
Compassion for your creativity and where you are in your life
Making time for your passions isn't easy. Whether it's a painting or setting up a meditation practice, we often have other responsibilities that call us away. We will discuss what compassion looks like in your life.


Unpacking your soul purpose while living in chaotic times
Everyone has a soul purpose, and it may be as simple as being present for the unknown. We will discuss what it looks like to listen + take time for yourself and discover what is calling to you every day.
When does this take place?
This is a self paced collective. Meaning, there's no deadline.
You will get a weekly email prompt from me on Friday, and have access to discuss in the private group if you want.
Where does this take place?
All you need is a good internet connection and your phone or a computer and a journal to scribble or take notes as you track your days and your time.
Why should I join?
Because time is on your side. The way you create (or maybe don't create) is perfect for you.
You want to remember your days. You want to make an impact. You're ready to be make meaning from the mundane.
I will teach you how to make the most out of your time in this very precious life.
Ready to join?
Subscribe to join here:


I'll email you within 24 hours of your purchase with more info! Thank you, and I can't wait to get to know you more.
xo,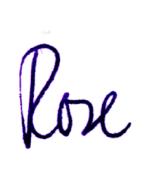 Other FAQ….
Who is this group for?

Anyone who wants to trust the timing of their life. I specialize in working with womxn, with creatives, with people who are open to growing and changing with support.
How long is the membership?

The membership is month to month. You can cancel at anytime, though you won't be refunded for the month you've already accessed. I hope you'll stay with me for a long while, as each month will build upon the previous months discussions.
Do time keepers receive coaching from you?
I will go live in the FB group once a month to take questions, or invite you to have a chat with me if you want. Though, receiving coaching isn't necessary if you just want to listen and learn. Time Keepers also receive a special discount to do one-on-one work with me outside the group.