Past events
Coloring meditation night: We gathered, we colored, we shared our stories. If you are interested in a future coloring night, join my coloring mediation list here. If you are interested in a coloring meditation for a private party (baby shower, bachelorette party, rite of passage, etc.) please email me here. Past event took place on September 27th 2015 at Rosewater gallery & gift, Asheville NC.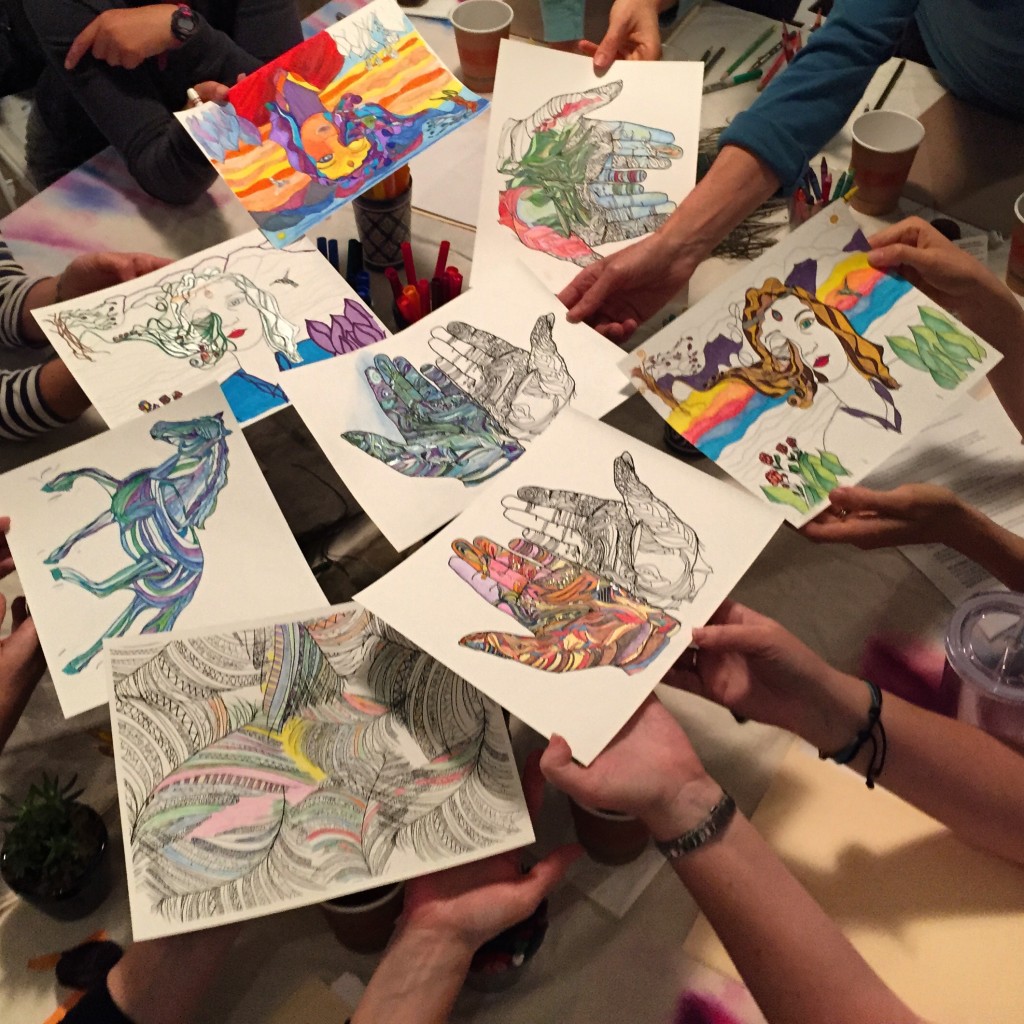 Pop up show + artist talk:  Opening night celebration of my latest work, with a 20 minute artist talk with question and answer session. August 27, 2015 at Rosewater gallery & gift, Asheville NC.
Own Your Creativity: 5 week creativity themed discussion series at Studio Zahiya in downtown Asheville, North Carolina. April 19-May 24, 2015.
Behind the scenes, NOMA panel discussion: Discussion on my journey working as archivist for the major retrospective of contemporary artist Mel Chin. New Orleans, Louisiana February 21, 2014.
Awakening Shakti: Organized and facilitated discussion on the goddesses of the Hindu pantheon prompted by the book Awakening Shakti by Sally Kempton. Asheville, North Carolina April 2013-November 2014
If you are interested in hosting an event together, contact me here.
If you want to stay in the loop about future events near you, join the announcement list here.