Goal setting that makes sense for your life!
If you have found yourself on this page, I assume you want to do some goal setting.
Or perhaps you have tried goal setting and it didn't work out. You may have given up on setting goals because it never seems to work.
Setting up your goals is a tricky subject, and I understand that completely.
My story: I love setting aspirations for my life, both personally and in business. Yet, many times the execution of my desires and goals often don't play out how I first envision.
Then, I feel discouraged and guilty about my goal setting not working out. This feeling of goal guilt created a relationship to goal setting that made me want to run for the hills, and not look back at any goals.
But, this feeling didn't last forever. I keep returning to goal setting like a bad habit. But this time, I've made sense of goal setting to become a meaningful and achievable task.
I know that setting goals is really important. To believe and achieve what you want means you are sharing your best and brightest self. I am a big fan of that.
Well, dear goal setter…I am here to tell you that this goal guilt time in your life is over.
Get yourself on over to my latest electronic course, called Remove Goal guilt!
Remove Goal Guilt is a self paced short e course all about understanding the truth and message of your goals.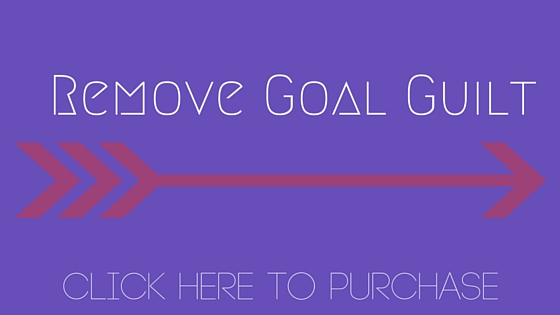 Topics discussed in this  course:
Reasons why goal guilt occurs.
How to find the meaning of your goal.
Understanding the timing and rhythm of your goal.
Learning to trust that your goal can be let go.
What you receive when you purchase this e-course:
One worksheet PDF with self reflective questions that guide you to understand your goal.
One hour video presentation on goal setting questions with real life examples of making your goal work.
Are you ready to achieve what you want from your precious life? Click here to purchase today!
Do you have questions? Shoot me a line here! Check out what others like you are saying about my work as a teacher!