A few days ago, as I planned my instagram posts for this week, I found this great reminder:
Let go of the illusion that it could be any different.
These words struck me — kinda like a bolt of lighting.
You see, memory is this tricky tricky thing.
It's been said that we never quite remember things as they happen. Ever.
When we get stuck in a loop of memory, wishing something could be different than it is, something else is going on.
What's that something else?
It's what I like to call uncomfortable wisdom.
Uncomfortable wisdom looks like this:
It's deciding you need to put up a boundary, knowing it won't be easy.
It's series of things that happen to tell you: you've got to leave your cushy job.
It's the wake ups at 4am that tell you you've got to change your life.
A big one for me is: making the decision to cut open my body in order to bring my son safely into my arms.
Uncomfortable wisdom is where our souls are regenerated.
Like the tale of the greek goddess Persephone, we often have to travel to the underworld in order to receive transformational gifts.
Persephone represents our ability to cope with the aspects of our unconscious that, when in an illusion, cut us away from our truth.
I've been embracing this topic — letting go of the illusion — for some time in my work as a teacher and mentor.
Like, it seems that we all want to avoid failure. It's scary, it's vulnerable, it's a huge trigger: failure can bring up our underworld.
Yet, I want to remind you failure is necessary for uncomfortable wisdom to find you.
And, you don't always have to visit the dead in order to find your life.
Want to dive into WHY failure is important and how to transform feelings of failure?
I have a gift for you today.
I created this simple yet profound video, the muse, failure, and honoring your truth, to teach you one trick to transform failure.
You'll quickly be able to let go of the illusion that you're unworthy because you've failed at something. Because, you are so so so worthy, beautiful one.
If you're interested in learning how to make failure your ally — click here to get free access to this video.
Here's one question I'd like to leave you with:
Have you ever felt glad you failed at something? If so, why?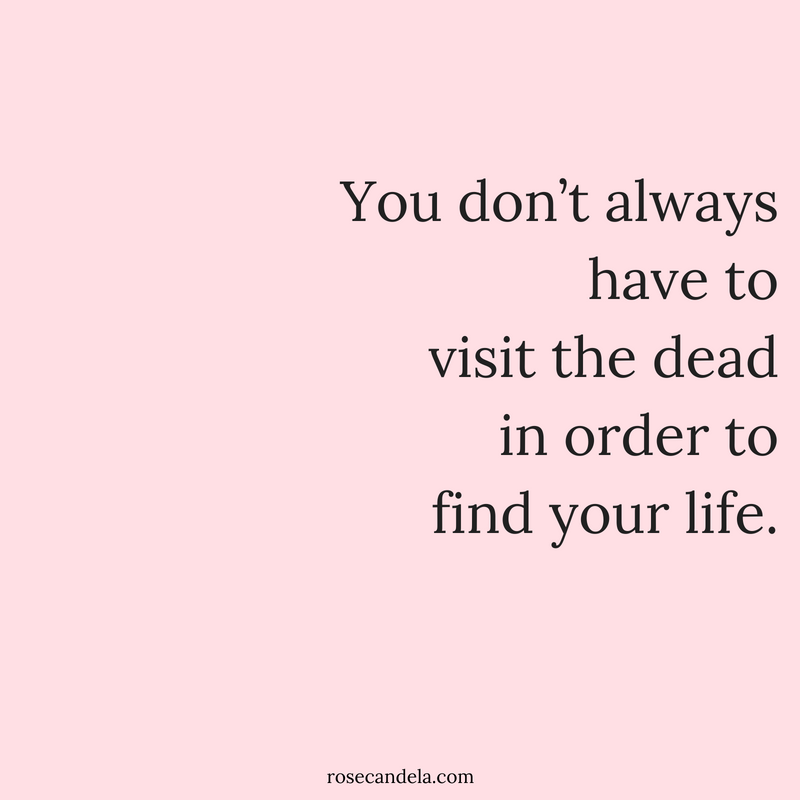 The illusion it could be different