Black lives matter.
We're all experiencing a huge upheaval, a revolution that is reminding us that systemic racism in people is killing innocent black, brown, and people of color.
My calling to you today, if you're in space of: I don't know what to do — is to acknowledge this:
You're going to get it wrong. Do it anyways.
Meaning, you're probably going to say the wrong thing as you try to respond, but are you willing to be corrected? Are you willing to put your armor down and listen? Are you willing to do some real research (not clicking on memes or headlines) about racism and it's history in the US or the globe?
Here are some ideas for action you can do today:
Get off the screen. Look up articles, columns, or books that are written from people who don't look like you.
Listen. Gather. Listen more. Collect. Don't react. This isn't about you.
Find organizations that are doing the work to dismantle racism in your community. Google or your local librarian (call them, even during quarantine!) will help you. Donate money to them to support their work.
Call local officials and voice your concern. Do it. They were elected by you to make a change. Believe that they want to.
Change one step at a time. Do something, anything, that makes you tremble a bit. That tremble is a new pathway, an anti racist pathway, breaking through you.
Listen. Be courageous. And again, you're going to get it wrong. Do it anyways. And trust, always trust, that doing something to make a change is in the name of what is right.
Always, in support and solidarity –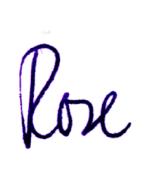 You're going to get it wrong. Do it anyways