Whoa ya'll. As I planned my 2020, I was very excited to debut my membership program, Time Keeper Collective, in March.
As the days rolled closer to my launch date coronavirus was buzzing. But it was still, well, over there. Just make sure to wash your hands, right?
Last week when I was actively enrolling my members, our nation went from alert to emergency crisis. Things were cancelled, schools closed, my husband's gigs, a huge part of our family income, called off for the foreseeable future.
Whoa, ya'll. I knew pushing forward with courage to launch was, well, maybe the wrong move. But I did it. I'm very glad I did. And I learned that not many have the bandwidth for decisions when their essentials (food, feelings of safety) are being called into question.
Yet, a small and incredible group of women have said yes to being time keepers. I'm so grateful and we're going to create something miraculous together.
Now, as we're officially social distancing in most parts of the world — being online is more amazing than ever. It feels that even within a few days, online businesses can see the silver lining in the cloud: people will be gathering where we've been hanging out.
And, my family is already feeling the shortage and change in our income from the abrupt stop to in person connecting. Not all students can or want to go online. No one is gathering in regular places to listen to music.
We're keeping the faith. We're getting creative on new ways to bring in abundance.
And, yet, the future is so unknown. It's always been unknown out here in the gig economy. But when your work relies on tourism for performances and people gathering together to learn in schools (like my husbands), time's are feeling shaky.
What my family is doing right now:

Going online and continuing to serve our communities there. Jason's got really great hours now for teaching music. Check him out here.
I'm showing up daily on my instagram to check in with you. And I'm doing daily shuffle dancing there, too!
Also, I've decided to keep the doors to Time Keeper Collective open for now if you want to join, do so now, for just $17 per month. It's a gorgeous group of women, and I send you weekly prompts to help you change your relationship to stress + time. Click here to join Time Keeper Collective.
I'm also asking for donations or pay what you can to support my work right now. If you've ever received something from my blogs or videos, please consider — if you can — donating. You can do any amount by clicking here.
No matter what you give, I'll be in touch with you (please enter your contact info!) to either send you a digital product, a piece of my original art, or an offer to do coaching or guidance.
Keeping the routine but also re-inventing it. Life as we've known it has changed for bit. I've had my feelings of screaming and kicking (internally) but right now — I know that the greatest creations come from destruction.
Maybe today we will have a highly structured day, and perhaps tomorrow I'll pick wildflowers all day while my son runs around. Whatever it is, I'm gonna be with it as greatly as I can.
It's all about trust. I trust that no matter what, we'll be a changed culture for the good after this time. I trust, without really knowing how, we will rise above and find out what truly matters most.
Until next time,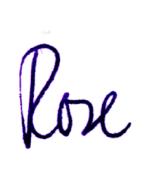 Again, the links I want you clicking are:
Book an online music lesson with Jason here.
Join my online membership here.
Donate here to pay what you can towards my work (make sure to add your current email address in the notes for me to contact you!)
Launching online in the time of coronavirus