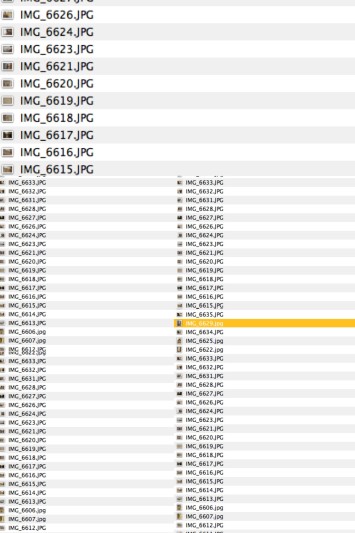 Ever in a crunch for a digital file and not quite sure what you named it?
Creating a system to name your files will help you TREMENDOUSLY. Believe me. I've been there, and done that–and now I am pledging to myself and my clients to change those digital file naming ways.
So, here is an example.
RCM_artiststatement_jan2013
I try to name all my files by this code:
Project_detail_date
So in this example, it is for my Rose Candela Moore site, my artist statement, and I completed it in Janurary, 2013.
Start this system NOW!!! Then, when you have an extra 20 hours free, you can rename your old files (or hire an assistant!).
We live in a digital age where an infinite amount of files and file names exist.
I have even had meaningful conversations with friends about this topic! It's a silent digital dead sea of files that often keeps us swimming and looking and looking, and looking…
Don't get lost in the sea of possibilities with how to label.
Make a choice on your labeling system and stick with it! (Remember that change loves consistency!)
You will notice a huge difference when you go back to search for your artist statement 10 years from now (or 10 minutes from now).
The biggest step is getting started and sticking to it–after that it will be a day at the beach.
Have questions?
Send me an email and I can help you out!!!
Name those Digital Files!