I am a planner. I love to organize ideas and thoughts in a systemic way. This is why for so so so many years I've been paid to be an organizer.
I also think that planners need to be thrown out the freaking window sometimes. I mean, there is a myth of control in our life, and that often has to do with planning and expected a certain outcome to our plans.
I recognize, with a full heart, that there is a balance needed in planning. Plan some, let go of some.
One place that I see a need for planning in many many many people's lives is pregnancy, and the choice to become a parent. Planning pregnancy can be as simple as knowing you want to conceive, and cleaning up your diet and lifestyle to be suitable for holding a pregnancy.
Another big aspect of planning pregnancy is trying to get there, getting to the spot where you know it is right for you to start a family. I started my pre-pregnancy coaching sessions to address this core desire for more time in planning pregnancy.
Planning pregnancy is about honoring your power as a woman and knowing you are a vessel for a mystical, magical experience of humanity.
Planning a pregnancy includes questions like:
Am I ready to be a mother?
Is my partner ready to be a parent?
Am I ready to allow for my child to be whomever he or she will be? Can I let me expectation's of parenthood go before I am a parent? 
What do I fear most about birth and pregnancy?
What in my lifestyle will change after becoming a parent? Am I ready to change those parts of my lifestyle?
And then, of course, there are deeper questions ~ questions that only you can answer and understand. Questions of self-inquiry and divine feminine nature. These questions are the ones I guide my pregnancy coaching clients through…and I believe you deserve to dig deep in your life, too.
These questions are essential so that during pregnancy and parenthood, you remain strong and secure in your being. Because, truth be told, there is no way to predict any outcomes of anything in life, but you can plan to be a strong vessel.
Self-inquiry questions for planning pregnancy include:
Who am I? How do I identify myself? 
What are my desires in life?
How do I feel about my family and heritage?
How do I relate to trust and the unknown in my life?
What can I give and offer to my others, my child, in this life time? 
Can I forgive my past in order to look forward to my future? 
You are planning pregnancy because you know it's an important life decision. You are planning pregnancy because you can't not ~ it's your life and others that will change forever. You are planning pregnancy because you know that this decision deserves the best you possible. 
Planning pregnancy is a sacred time in your life. Take time today to honor yourself for inquiring about the bigger picture. Keep digging deep into your most personal questions, and know you are supported and heard a long the way. Let me help you during your planning pregnancy time to become an even more radiant and creative light of the world.
To your planning,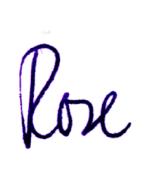 Planning Pregnancy: Why you can't not